The Captain
A film by
Robert Schwentke
.
1945. The chaos is spreading in Germany and the armies of the Third Reich begin to disintegrate.
In order to survive, a young German deserter, will impersonate a captain, dragging soldiers with him for a mysterious "special mission".
The film won the award for Best Cinematography, at
San Sebastián Film Festival
2017.
Produced by Filmgalerie 451, Alfama Films and Opus Film.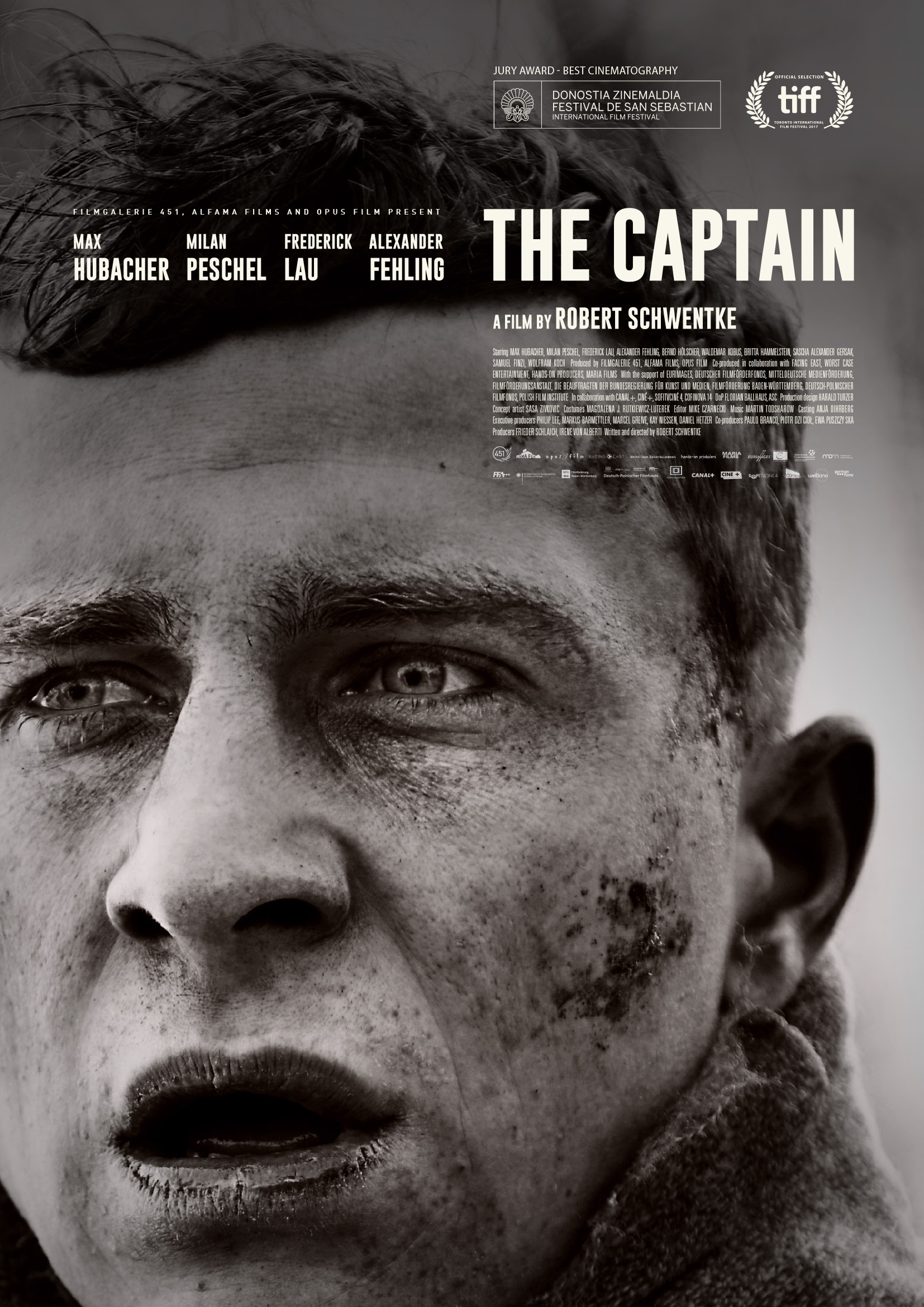 Milan Peschel, Max Hubacher and Frieder Schlaich, at San Sebástian.